Food Recovery


Food Recovery
Gospel Chapel works with Second Harvest to reclaim unsold, perishable foods from Extra Foods. Our kitchen teams process these foods and distribute them across the Boundary Region in the form of fresh soup and dehydrated vegetables. We support regionally minded nonprofits whenever possible.
Our kitchen systems are designed to include all ages, skillsets, and abilities as we endeavor to be an inclusive workspace. This means that anyone can learn and grow as they build relationships with their fellow team members and celebrate at the end of the workday with lunch!
Our kitchen runs Monday - Friday, 9:00am - 1:00pm. Please contact our Community Care Coordinator, Tammy Battersby (tbattersby@gospelchapelgf.com) for more information on how you can participate as a volunteer or service provider.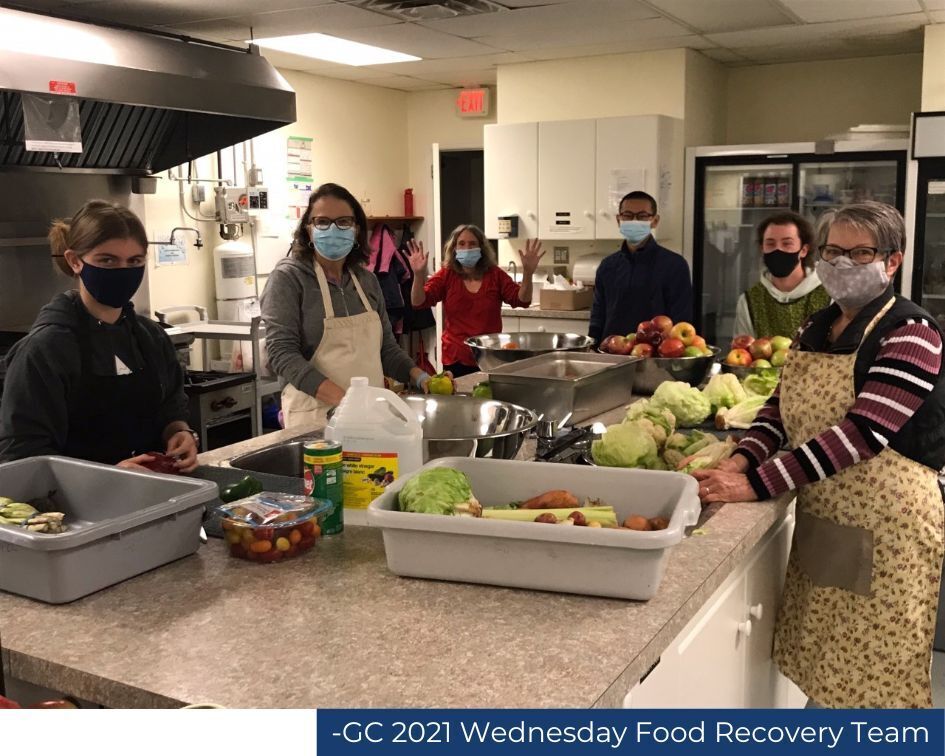 February 2022 Update
February 1st marked a year since Extra Foods invited Blessings to add fresh food to our recovery efforts. Extra Foods, alongside Save On Foods and Buy Low, have supported the Blessings dry goods pantry for over a decade, making a tangible difference to those in need. This year 181900 lbs. of unsold, fresh food from Extra was diverted from the landfill and redistributed across the Boundary Region. It took 7 families committed to a weekly pick up, 5 teams of up to 6 people working in the kitchen weekly, 2 farmers for daily pick up, and many collaborative agencies who pick up on their way to other towns to accomplish this exciting work. This project speaks to the power of networking and collaboration in the region.
All food received is sorted and the unusable portion is sent to farmers for feed (approx. 10%) or compost (approx. 3%). Usable food is washed and sorted again for quality presentation (approx. 70%) which is offered to nonprofits. The remaining 17% is dehydrated for distribution or frozen for soup. Our gluten free soup is made without salt or pepper and is available in our pantry and other pantries across the region. Service providers are welcome to fill a box of soup to share with their clients.
Our kitchen has become an inclusive space for learners of all ages and Blessings programs have expanded to help the helpers, as well as individuals. In order for this to be accomplished successfully, I, as coordinator, had to learn to delegate effectively to a passionate team who are incredible in all they do. Thank you to all who are involved, to Extra Foods for the opportunity and to a loving God who provides.
-Tammy Battersby, Community Care Coordinator
---
Click the link below to visit our Volunteer Application page where you can download forms and find out more on how your application will be processed.